PellePenna's number one glass pen
There are many people who saw it on Instagram and became interested in it, but don't know how to choose it, how to use it, or how to care for it.
For such glass pen beginners, I will tell you about the charm of glass pens, how to choose, and how to use them!
A glass pen is a writing utensil developed in Japan in 1902 by Teijiro Sasaki, a wind chime craftsman. A type of dip pen, a pen made of glass is called a glass pen. A writing utensil that uses the phenomenon of capillarity, and has a groove on the side of the tip-like glass of the brush.

Glass pens have spread all over the world because of their smoothness of writing and long-lasting ink. In the early days of glass pens, only the tip was made of glass and the barrel was made of other materials, but in 1989, an all-in-one glass pen was developed from the tip to the barrel, which gained popularity due to its beautiful appearance. And it is also praised as a work. This integrated type is also available at PellePenna.

Another feature of glass pens is their compatibility with color ink. It has the advantage of being able to enjoy various colors of ink because it can be washed quickly.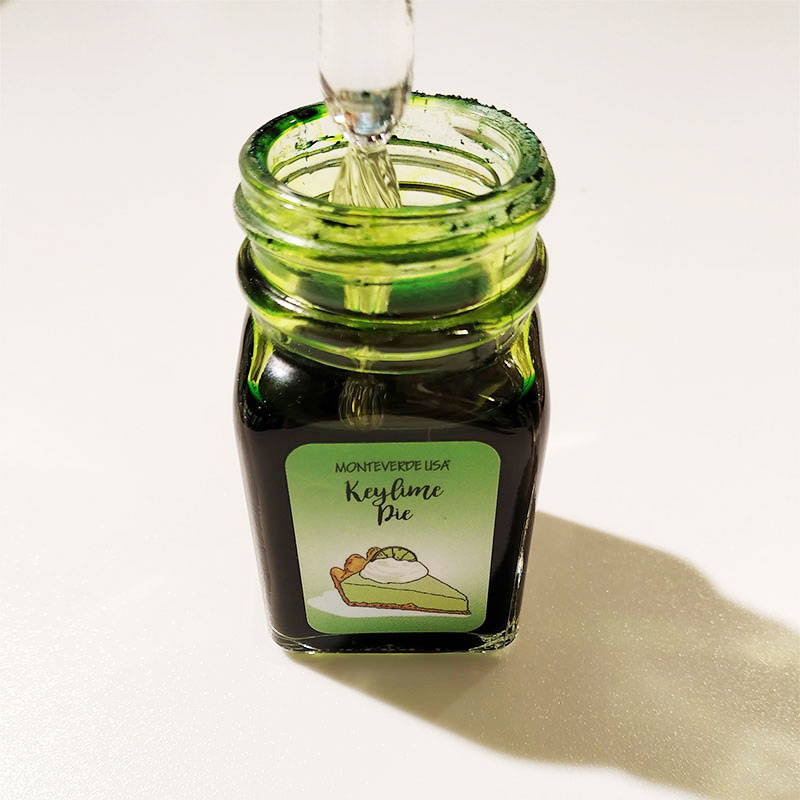 ① Soak the pen tip in the ink bottle
Dip the pen vertically about 1/3 into the mouth of the ink bottle. At this time, excess ink on the pen tip is sucked up into the groove of the pen tip by capillary action.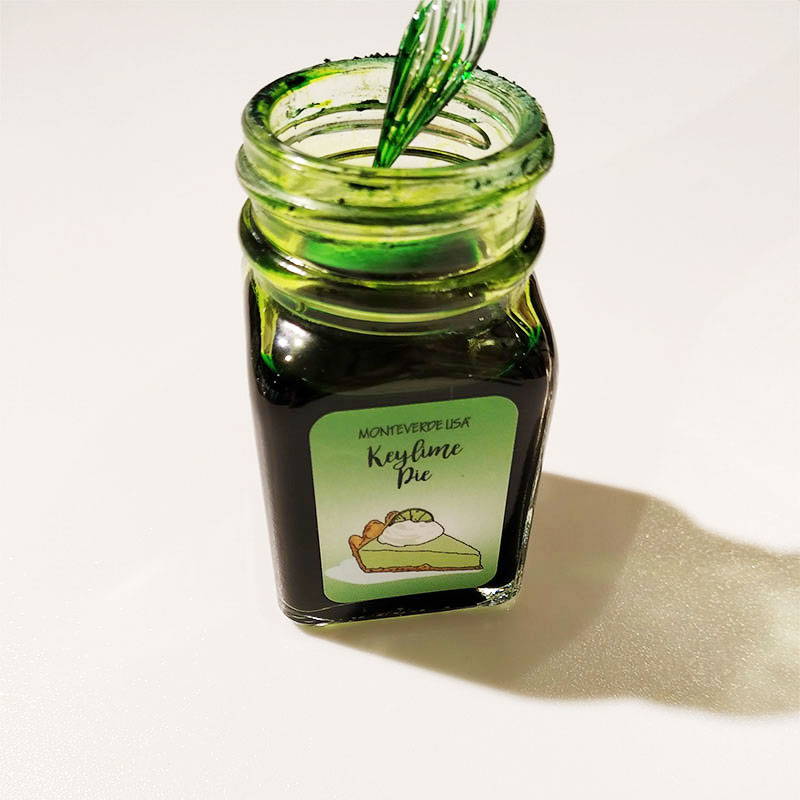 Gently lift the tip of the pen and wait for a while. At this time, be careful not to damage the pen tip.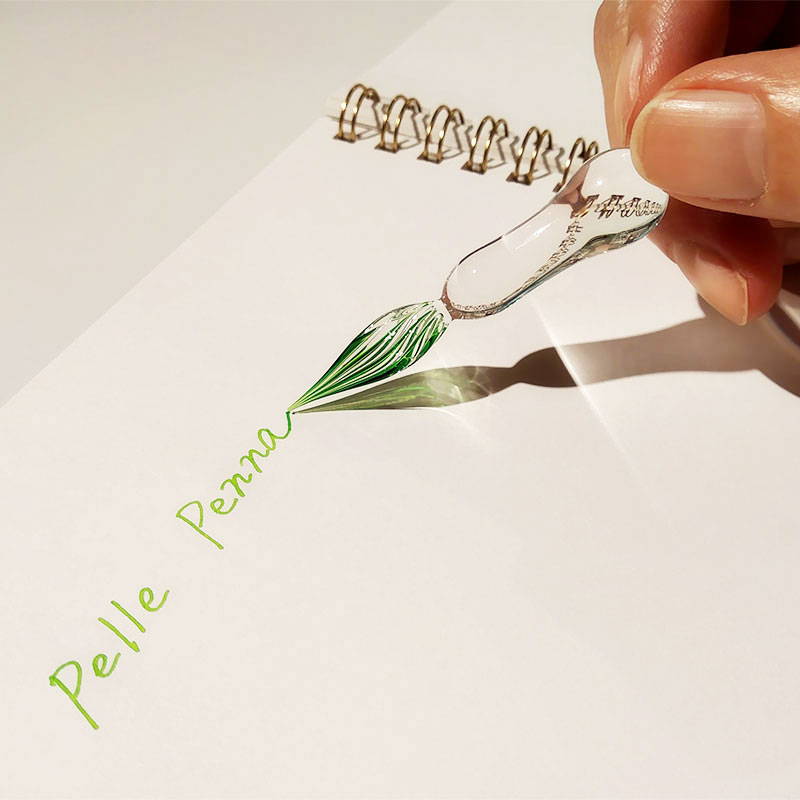 You can enjoy the original feeling of writing with a glass pen by laying the pen down slightly.
You can write more characters by turning the pen tip little by little.
After writing... when changing the color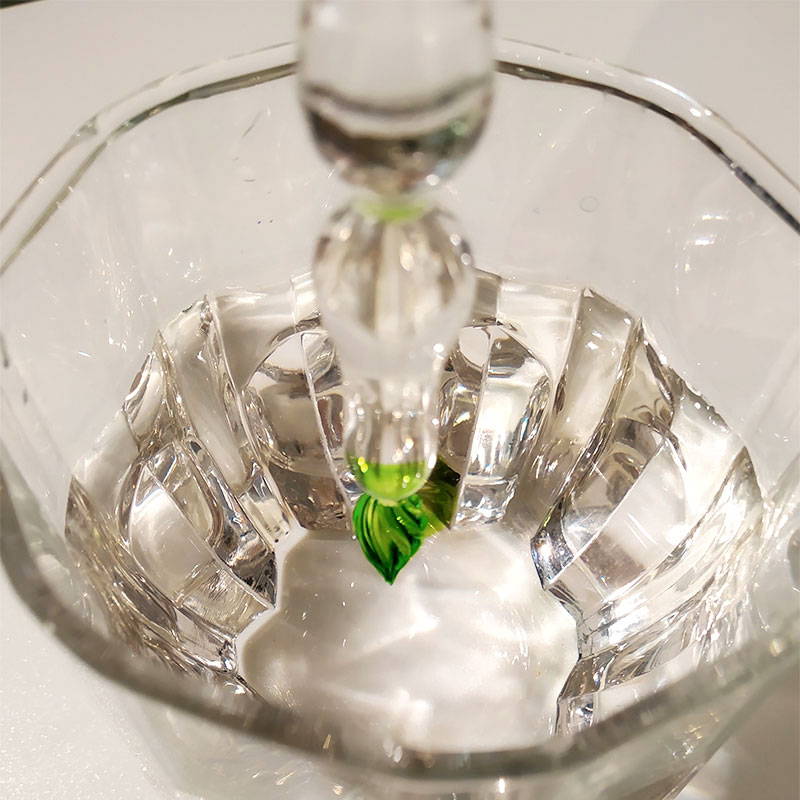 ① Fill a container such as a cup with water and insert the pen tip
② Insert the nib and gently shake it in water to wash off the ink.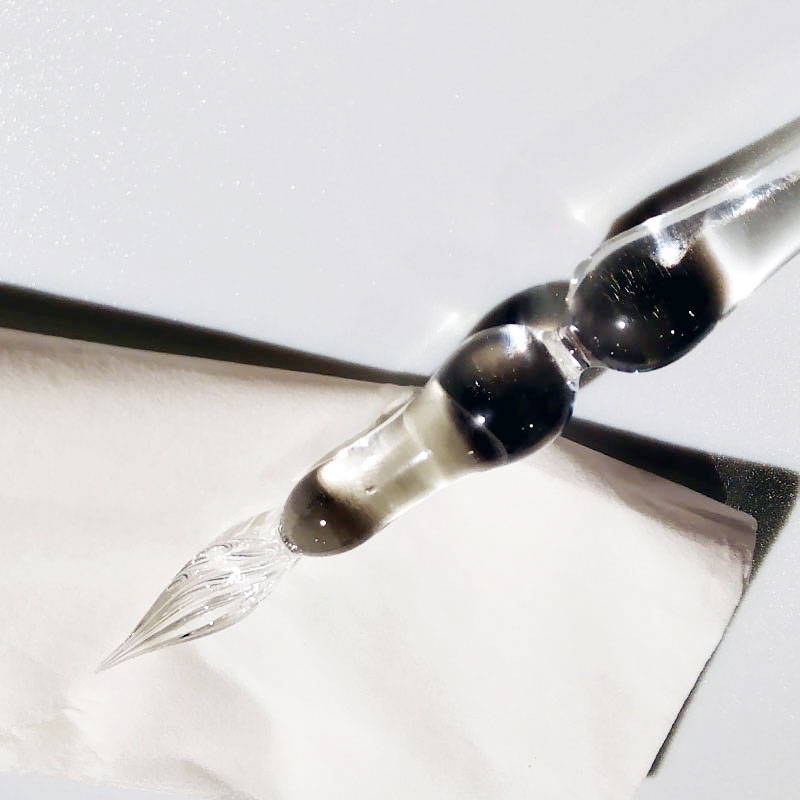 ③ Gently wipe off moisture with a soft cloth or tissue.
3 recommended glass pens for the first time
Umi Takeda glass pen short type (clear)
The borosilicate glass used in this glass pen is light and durable, but has a very high melting point of 820°C. With high technology, each piece is processed and produced like candy work.
Glass pens that are easy to hold and write with are very popular among women because they are so smooth that you will forget that you are writing with glass and you won't get tired.
The simple, timeless design and affordable price make it a great first choice.
Based on the concept of "individual and gorgeous", Grass Caoria aims to create a design that is not too eccentric and fits well on the skin and can be used daily.
The popular Nyanko pen is cute enough for cat lovers! The spiral shaft is also decorated with paws, making it a fine production.
In addition, jewels with glittering rhinestones packed into glass shafts are also popular.
one room
glass pen flower green
"I want to create a one-of-a-kind piece from my one-tsubo workshop."
"Hitotsubo" is a burner work glass workshop of Taeko Yamada, a glass artist in Okinawa Prefecture. Manufactured using Pyrex, a heat-resistant glass.
A glass pen with a dignified appearance of a blue flower is a beauty that you will want to stare at for a long time.
We also have many other wonderful glass pens.
Click here to see all glass pen products